Maronites on Mission Australia (M.O.M) is a Christian, charitable, and voluntary organisation which endeavours to bring the words of the Gospel to life. Whether the need is spiritual, material or emotional, M.O.M aspires to add meaning and purpose to their own lives and others by reaching out to the disadvantaged and wholly embrace Jesus Christ's commandment to love one another.
17160 MEALS
​Served per year in Sydney
SPORTS GROUND BUILT – IRAQ
DENTAL CLINIC ESTABLISHED – PHILIPPINES
52.5 L BLOOD
​Donated since 2013
1000 MEDICAL PATIENTS
Treated per year
800 DENTAL PATIENTS
​Treated per year
260 HOME VISITS
Per year in Sydney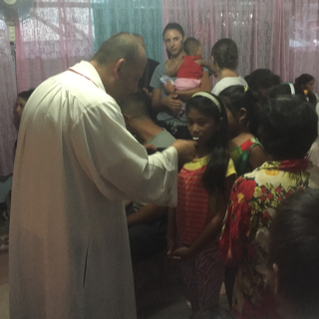 GENERATOR PURCHASED – PHILIPPINES
SOUP
KITCHEN
ESTABLISHED – LEBANON
Maronites on a mission.

AND NOW ABIDE BY FAITH, HOPE, AND CHARITY BUT THE GREATEST OF THESE IS CHARITY.
WANT TO HELP OUT?
M.O.M Australia is always looking for support from our community.
​To volunteer or donate please contact us.
DONATE TODAY
CONTACT US